AODES Unveils Latest PathCross ATV Series: Redefining Off-Road Adventures
In February 2023, AODES rolled out its newest sensation, the PathCross ATV, a trailblazer in the off-road series. Its introduction into the market created a buzz among enthusiasts, with major dealers already taking orders and shipping continually. The factory is also ramping up mass production to cater to the soaring demands of off-road adventurers.
The PathCross series, boasting a modular design, offers eight models with engine capacities of 650CC, 800CC, and 1000CC, including the 1000CC MUD PRO in single-row (three-seat) and double-row options. Catering to diverse driving needs and power preferences, it's the perfect choice whether for family or friends' outings.
The AODES PathCross presents five key features:
1.     Active emission cooling system (AEC)
A patented design with an air-conducting passage surrounding the emission system ensures a cooler riding experience.
2.     Superior Ground Clearance and Suspension Travel
PathCross, with its higher 255mm ground clearance and longer 240mm travel suspension, enhances vertical travel, providing superior ride and handling regardless of terrain or conditions.
3.     Unified Brake Pedal
A hydraulic system operates four-wheel DISC brakes, ensuring safety with powerful stopping ability across all wheels.
4.     Adjustable Front & Automatic Rear Differential System
The PathCross navigates potholes, muddy conditions, sharp bends, and remote sites with ease. Thanks to the front & rear differential system, maneuverability and stability are enhanced. Plus, the lockable front differential system ensures optimal wheel torque even when one wheel is off the ground.
5.     Multi-function Gauge
The comprehensive gauge includes vehicle speed, engine speed, accumulated mileage, turn signals, headlights, EPS indicator, ECU, gas level light, coolant temperature, park indicator, oil indicator, battery indicator, trailer indicator, and brake failure indicator.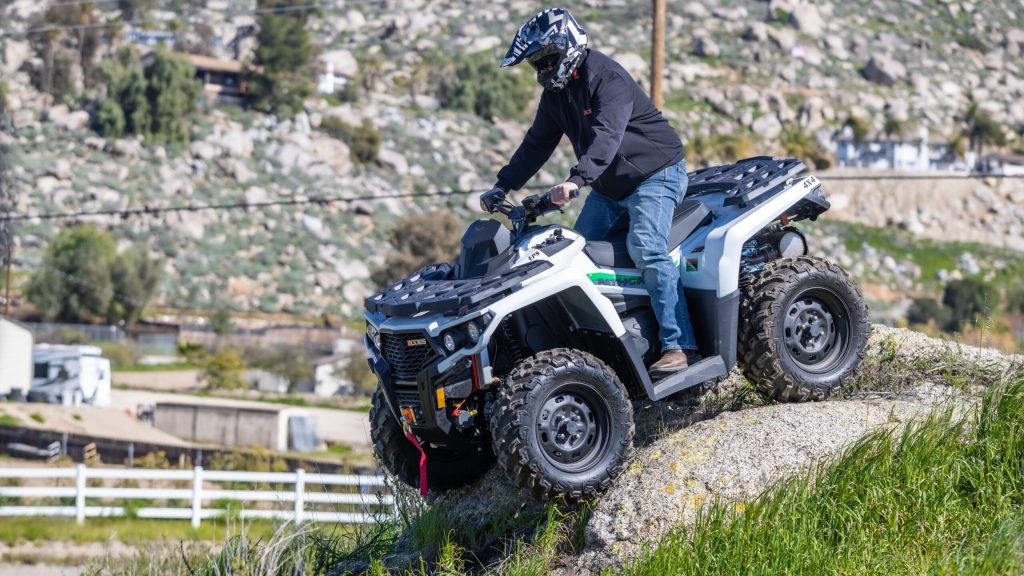 This model is now on sale at all major Aodes dealers, for more technical details and product specifications, as well as information on the complete PATHCROSS line of AODES off-road vehicles, please visit www.aodes.com