Aodes Launched the Newest Series Off-Road Vehicles ATV pathcross
In February 2023, Aodes launched the latest off road series ATV pathcross. As the first model of this new car release, people think highly of it when it just came into the market . All major dealers have begun to book and continue to ship. At the same time The factory is also continuing mass production to meet the purchase needs of the majority of off-road enthusiasts.
This series of vehicles adopts a modular design concept, which can realize 8 models of 650CC, 800CC, 1000CC, 1000CC MUD PRO single row (three seats), double row (seats), to meet your different driving needs and power requirements. Whether it is a family outing or a friend outing, it provides a variety of options and conveniences for your travel.
 There are five major benefits of Aodes Pathcross:
1.     Active emission cooling system (AEC)
For more comfortable cool riding experience, with a patented design of air conducting passage surrounding the emission system for less heating up feel to the rider.
2.     Higher ground clearance, longer travel of suspension
Intended to conquer more severe road conditions or experience more thrill? PathCross got higher ground clearance of 255mm, and longer travel suspension of 240mm which improve vertical traveling room,giving you superior ride and handling no matter the terrain or conditions.
3.     One brake pedal for all four wheels
Four-wheel DISC brakes operated by a hydraulic system, with one brake pedal pushed all four wheels got the stopping power which adequately ensures safety of your ride.
4.     Automatic rear & Adjustable front differential system
Got stuck in potholes or tackling conditions like mudding, sharp bend road and remote sites? Take it easy, with front & rear differential system armed PathCross could perfectly improve maneuverability and stability of your ride. The front differential system could also be locked to ensure that each wheel has access to all of the torque coming into the axle, even if one wheel is off the ground — this improves performance in severe road conditions.
5.     Multi-function Gauge
Vehicle Speed, Engine Speed, accumulated mileage, Turn signal (left, right), Headlight (High / Low beam), Position lights, EPS indicator, ECU, Gas Level light, Coolant Temp., Park indicator, Oil indicator, Battery indicator, Trailer Indicator and brake failure indicator all integrated.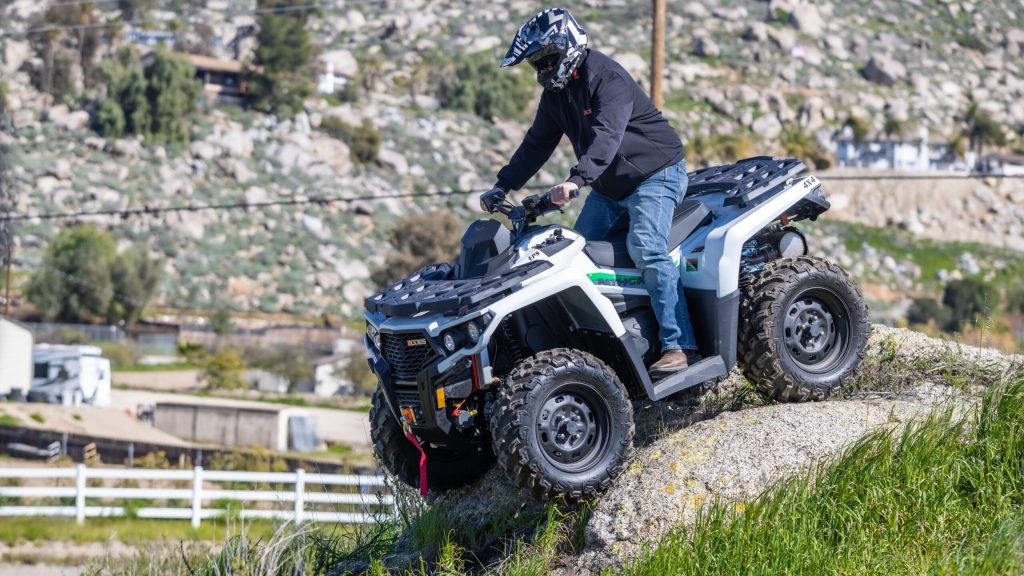 This model is now on sale at all major Aodes dealers, for more technical details and product specifications, as well as information on the complete PATHCROSS line of AODES off-road vehicles, please visit www.aodes.com